How to Turn Being Underestimated Into an Advantage • 10/8/20
October 8, 2020
5:00 PM – 6:30 PM PST
Virtual Event
Join the WCS Los Angeles Chapter's discussion on Arlan Hamilton's book, "It's About Damn Time: How to Turn Being Underestimated Into Your Greatest Advantage." Arlan's experience starting her own venture capital firm in Silicon Valley, teaches us how to navigate industries that have historically been inaccessible and provides insight on how to accelerate a more inclusive green economy.
"In 2015, Arlan Hamilton was on food stamps and sleeping on the floor of the San Francisco airport, with nothing but an old laptop and a dream of breaking into the venture capital business. She couldn't understand why people starting companies all looked the same (white and male), and she wanted the chance to invest in the ideas and people who didn't conform to this image of how a founder is supposed to look. Hamilton had no contacts or network in Silicon Valley, no background in finance—not even a college degree. What she did have was fierce determination and the will to succeed… Arlan's story as a black, gay woman who broke into the boys' club of Silicon Valley provides us with an empowering guide to finding your voice, working your way into any room you want to be in, and achieving your own dreams."
The discussion will be moderated by Kameale Terry, WCS member and Co-Founder and CEO of ChargerHelp!, and Shriya Nevatia, Operations Lead at On Deck and Founder & CEO of The Violet Society. Both of whom will be sharing their experiences uplifting women and people of color in the tech and cleantech industries.
Come and enjoy a meaningful conversation about Arlan's story, what it means to make the cleantech industry more accessible to everyone, and how we as individuals can make a difference. We'll also discuss how the learnings from Arlan's book can be applied to entrepreneurship in the Cleantech and Sustainability industries. Ahead of the event please do your best to read It's About Damn Time ($13.99 on kindle, $24.30 hardcover) and join our Slack channel to engage in discussion while reading the book.
Event Agenda
5:00-5:05 Arrival and Introductions
5:05-5:10 Zoom etiquette, housekeeping items
5:10-5:25 Book Summary + Insights from moderator and co-host
5:25-5:40 Breakout Session 1
5:40-5:55 Re-group and share
5:55-6:10 Breakout Session 2
6:10-6:25 Re-group and share
6:25-6:30 Thank you and wrap-up
About WCS Book Club Events
This social event includes a short presentation from the event co-host to give a perspective on the given topic.
Following the presentations, attendees are divided into breakout rooms which are facilitated by both WCS and the co-host. Participants are given the opportunity to network and meet new peers by introducing themselves one by one. The breakout session also includes a discussion regarding the topic and the WCS facilitator will report back with the salient points to the rest of the book club discussion group.
After the short recap, the attendees will move on to two or more breakout sessions. Attendees are encouraged to continue their discussions after the event.
This event is limited to 100 attendees and is open to people of all genders. Refunds provided up to 24 hours in advance.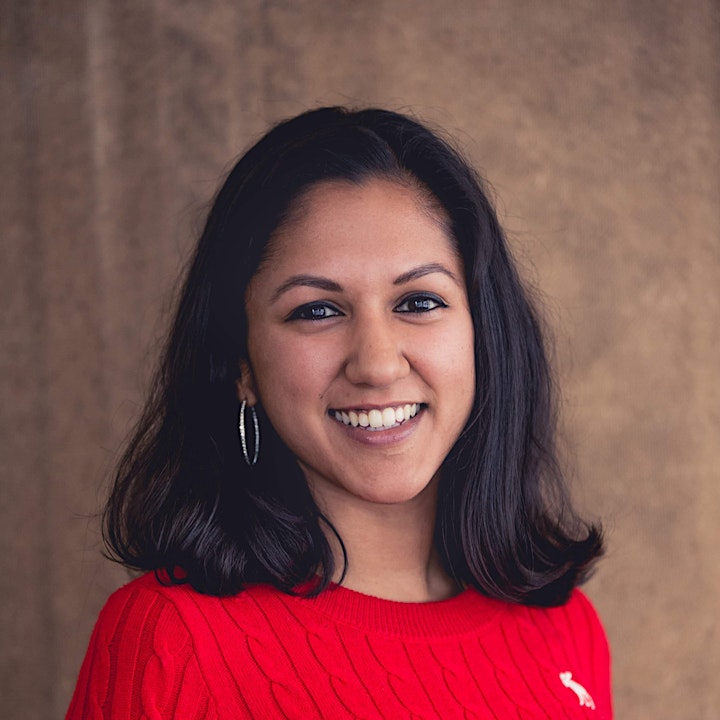 Shriya Nevatia
Moderator
Operations Lead at On Deck, and Founder & CEO of The Violet Society
Shriya is Operations Lead at On Deck, helping amazing founders from around the world build the next world-changing companies. On Deck founders have built over 180 companies and raised over $100M total in just 1 year of the Fellowship program. In addition, she's Founder & CEO of The Violet Society, helping female & non-binary people in tech find a support system, community, and mentorship. Shriya was also a UX Designer & Product manager at GLIDR (B2B SaaS software platform for Product Managers), Reforge (a professional education program for mid-career tech professionals to strengthen hard skills), and Assembled (a professional social network for top STEM college students). She co-created Spectra, a hackathon for female and non-binary people, and studied Computer Science at Tufts University. In her spare time, she enjoys Bollywood dance, reading science fiction, and trying vegetarian recipes.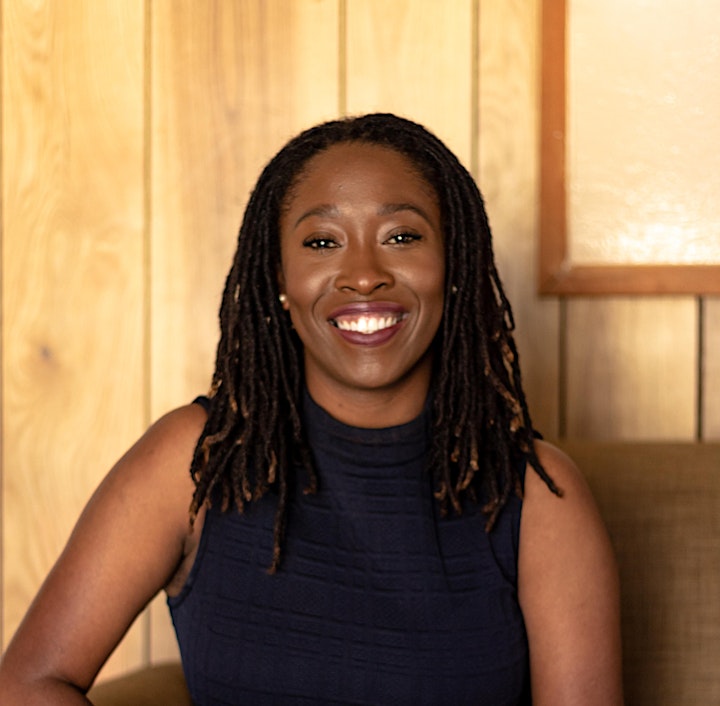 Kameale C. Terry
Moderator
Co-Founder and CEO of ChargerHelp, Inc
Kameale is the Co-Founder and CEO of ChargerHelp, Inc. an app that enables on-demand repair of electric vehicle charging stations. As the former Director of Programs at EV Connect, an electric vehicle charge station network provider, Kameale structured and led teams to execute electric vehicle infrastructure projects and programs in the United States, Australia, and Canada for commercial and government entities. Her most notable projects include the Electrify America – Phase One Program, the Southern California Edison Charge Ready Pilot, and the New York Power Authority portfolio.
Prior to this role Kameale created, hired, and oversaw the Customer Experience Department at EV Connect, by partnering with the Southbay Workforce Investment Board to employ candidates from the local community. As a South Central Los Angeles native, Kameale believes that an equitable green economy can be achieved through impactful workforce development and realignment.