Ensuring a Sustainable Autonomous Future • 9/24/20
Thursday, September 24, 2020
11:00 AM – 12:30 PM PST
Virtual Event 
Autonomous Vehicles (AVs) have the potential to improve the safety and efficiency of our transportation system. But how will automation interplay with electrification? What benefits, drawbacks, and shifts could AVs present in the current electrification trends?
Join us on September 24th, for a lively virtual conversation and unique perspectives on the future of AVs and EVs. We will not be taking a shot in the dark of when we will achieve level 4 autonomy, or benchmarking the best LiDAR technology. Instead we will view autonomy from an electrification lens, exploring some of the following ideas with a panel of leaders in the industry.
We will cover topics such as:
The likelihood that AVs will all be electric
How we can ensure that the renewable energy generation timeline aligns with the electrification and automation of transportation
The impacts of electrifying AV TNC fleets
How grid infrastructure, policy, drivers, prices, and public transportation will adapt to AVs
How COVID-19 is affecting AV deployment
Special thank you to our event sponsor EDF!
Speakers include:
Xantha Bruso, Manager, Autonomous Vehicle Strategy, AAA
Stephanie Jumel, Senior Program Director of Electric Transportation, EDF Group
Rachelle Celebrezze, Senior Manager of Government Affairs, Cruise
Agenda:
10:50: Arrival: open for networking
11:00: Panel starts
12:00: Q&A
12:30: Panel Ends
Refunds available up to 24 hours before the event.
All genders welcome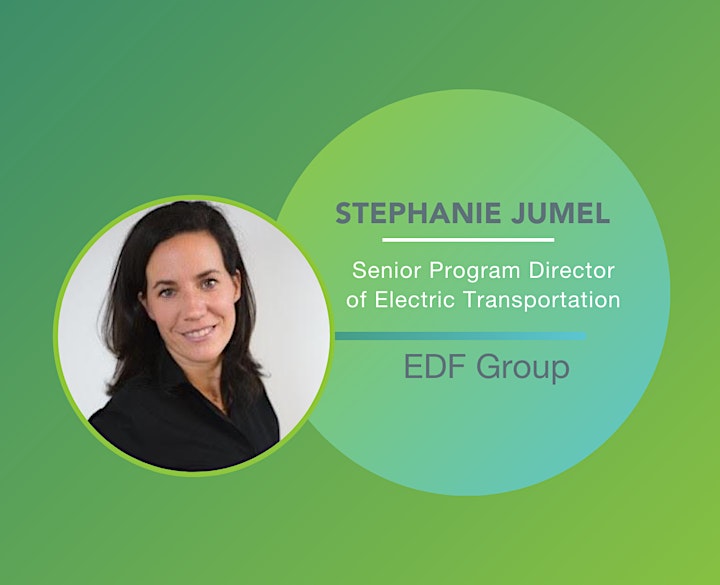 Speaker: Stephanie Jumel
Stephanie is the Senior Program Director of Electric Transportation within EDF Group. She is in charge of the EDF Innovation Program on electric mobility, managing projects involved in vehicle electrification/infrastructure, smart charging, hydrogen, and autonomous vehicles. Previously, she was Program Director of Data and Energy Services at EDF Innovation Lab in Los Altos, responsible for developing energy services offerings to US cities and industrial sites. Stephanie has over 15 years of professional experience in the utility industry, and co-founded an innovation consultancy group. She holds a PhD in Materials Science from the University of Lille, she is a published author in the nuclear materials and energy efficiency fields, and co-authored a book on the history of Sustainable Development.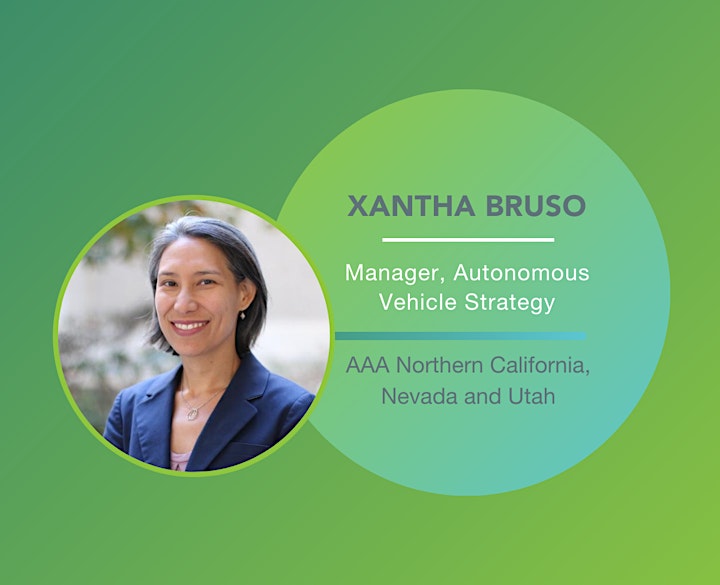 Speaker: Xantha Bruso
Xantha is a Manager, Autonomous Vehicle Strategy at AAA Northern California, Nevada and Utah, where she works to shape policy to advance the safe testing and deployment of autonomous vehicles, and manages AAA NCNU's participation in federal grants to demonstrate autonomous and connected vehicle technology. She previously worked at PG&E on climate, energy, and transportation policy, corporate sustainability, and energy procurement. Xantha earned a B.A. in Geography and Asian Studies from Dartmouth College, Master of City Planning degree from MIT, and MBA from the Presidio Graduate School. She lives with her husband and two sons in the San Francisco Bay Area.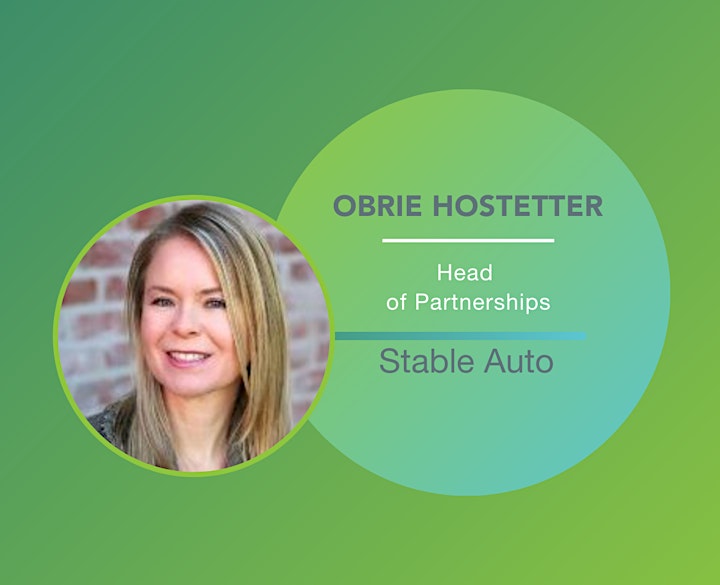 Speaker: Obrie Hostetter
Obrie is Head of Partnerships at Stable Auto. Stable specializes in software for fleet electrification and infrastructure planning. With a decade of EV industry experience, Obrie has created both home and public charging programs and managed the building and operations of the EVgo Northern California network. Her experience includes: Auto OEM charging programs, wide-scale EV infrastructure rollouts, microgrid go-to-market planning and government affairs. She has a deep understanding of both the electric vehicle (EV) and power generation industries and is passionate about bringing disruptive products to market. Obrie holds an MBA in Sustainable Management from Presidio Graduate School and was an NRG Presidential Fellow.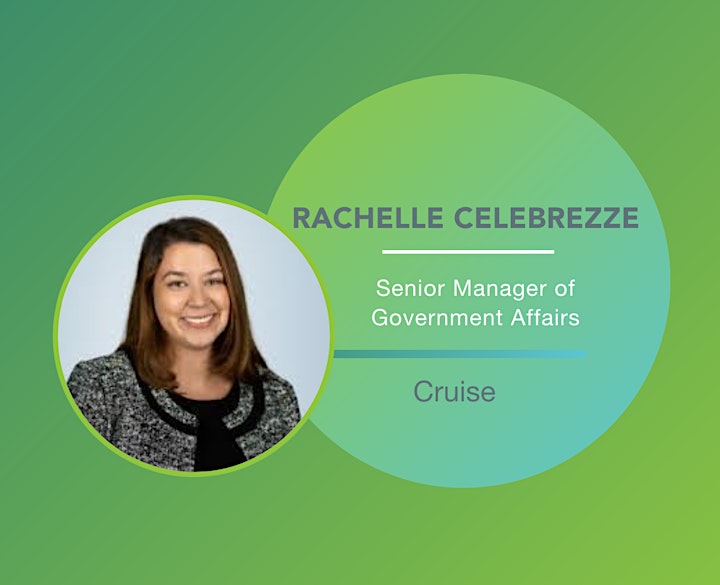 Speaker: Rachelle Celebrezze
Rachelle is Senior Manager of Government Affairs at Cruise, an all-electric, autonomous vehicle company headquartered in San Francisco. With more than a decade of transportation sector experience, she has held positions spanning the public and private sectors, including as Assistant Counsel to the United States Senate and most recently, as Director of Legislative Affairs for Lyft. Rachelle holds a BA from Case Western Reserve University, an MPA from Columbia University, and JD from the University of Washington.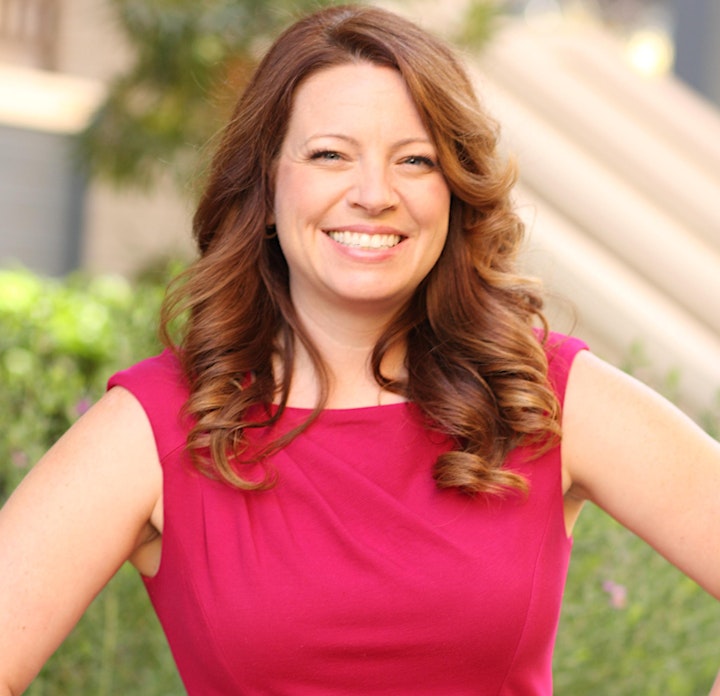 Moderator: Lisa Ann Pinkerton
From the newsroom to the boardroom, Lisa Ann Pinkerton has used her keen analytical skills to share cleantech stories with the world for over two decades. Most recently she was named a Women of Influence by the Silicon Valley Business Journal. Lisa Ann is founder and President of Technica Communications, founder and Chairwoman of Women In Cleantech & Sustainability, co-founder of the Global Cleantech Cluster Association, an international speaker and moderator and documentary filmmaker. Lisa Ann is a former award-winning broadcast journalist. for over a decade her work was broadcast on National Public Radio, PBS Television, NBC and other U.S. news outlets. Lisa Ann holds the degrees Bachelor of Fine Art and Master of Art Management and Public Policy from Carnegie Mellon University.