It's Time to Talk About Climate Change • 7/23/20
July 23, 2020
1:00 PM – 3:00 PM PST
Virtual Event
About this Event
Member Notes:
This event is complimentary for all WCS members
Look for the promo code in your WCS Members' list email
Refer to the membership options here
Become a member here
Thankfully, 2019 was the year of the Climate Strike, with the courageous Greta Thunberg igniting a movement that prompted roughly 10 million global citizens to march. Now, 2020 seems to be revealing how quickly the world can take action within the face of an imminent threat and just how clean our air could be if we prioritized zero-emission vehicles and more sustainable manufacturing.
The novel coronavirus COVID-19 led to dramatic shutdown of economic activity and dramatically reduced the use of fossil fuels. It's also demonstrated that while a hit to the economy was a reason not to adopt widespread climate mitigation on a global scale, it is possible when there is political will. In order to be meaningful for the future of climate change, the drops in greenhouse gas emissions and consumer consumption need to extend beyond individuals to the larger structures that shape our lives. As the economy recovers, regulations and stipulations that require governments and businesses to adopt more sustainable practices is paramount.
To ensure the planet recovers from the coronavirus in a greener and more sustainable way, we as industry professionals and voters have a responsibility to win the hearts and minds of those in power to use their influence towards taking serious, urgent, and targeted action to mitigate climate change.
Climate change is not only about what's happening to the planet. It is also about the personal and universal emotions humans feel surrounding the scale of the problem. When we take the time to connect climate conversations to personal motivations, people out of action or in denial are known to change their viewpoints. While such conversations could be challenging to have and may need to be repeated over time, done thoughtfully and responsibly, they can sway people into taking action in their spheres of influence.
In this virtual workshop, founder and CEO of Technica Communications, and chairwoman of Women in Cleantech and Sustainability, Lisa Ann Pinkerton will cover:
An eight-step process on how to discuss the climate crisis with friends, family, and community leaders in denial and inactive
Spotlight effective tactics for opening one's mind to thinking differently about climate change
Outline case studies of famous deniers who have shifted to climate action
Highlight the cascading effect such conversations can have on the power structures of industry and politics
After the short TED-style presentation, attendees will be given the opportunity to practice the techniques outlined in two Zoom breakout room sessions. Between each session, the group will share insights and experiences with the larger group.
"Without addressing climate change on the personal, human level, one cannot hope to change it at a global scale." – Lisa Ann Pinkerton
About Women in Cleantech & Sustainability Founded in 2011, Women in Cleantech and Sustainability (WCS) fosters an influential network of professionals to further the roles of women in growing the green economy and making a positive impact on the environment. The nonprofit leads a community of over 2,500 professional women and men working to drive sustainable change. Members range from the students and entry level professionals, to founders, C-suite executives and investors.
This event is limited to 100 attendees and is open to people of all genders. Refunds provided up to 24 hours in advance.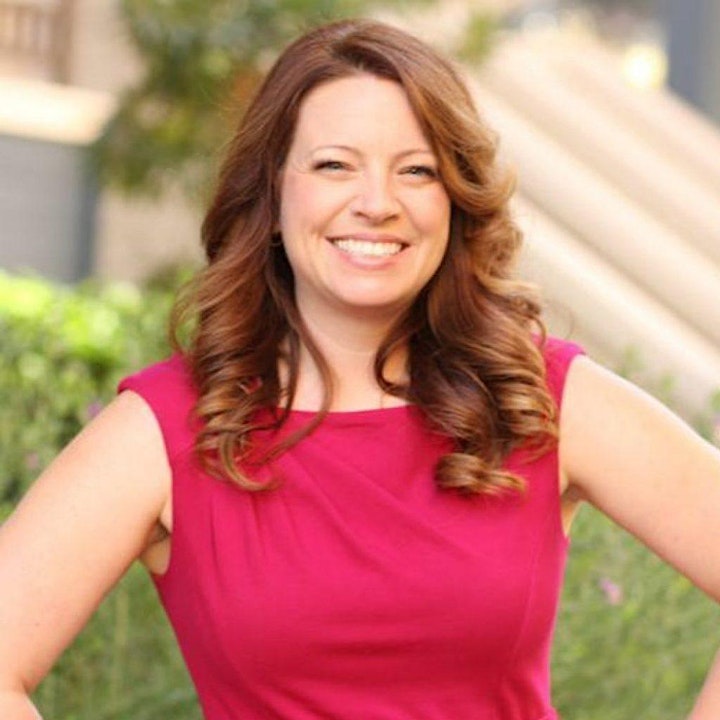 About Lisa Ann Pinkerton
Lisa Ann Pinkerton is founder of Women In Cleantech & Sustainability, a San Francisco Bay Area group dedicated to the advancement of women in various environmental and technology sectors. She is also Founder and President of Technica Communications, where she handles marketing, social media, content production and public relations for cleantech and biotech startups. Additionally, Lisa Ann is Co-Founder and Marketing Chair for the Global Cleantech Cluster Association, an international speaker and moderator and documentary filmmaker. Lisa Ann is a former award-winning broadcast journalist who reported for National Public Radio, PBS Television, WPXI-NBC, American Public Media, and Free Speech TV.
Event Agenda
12:00 pm PT
First 5 mins Arrival and Intro
Zoom etiquette and housekeeping
12:10-12:25 pm PT : Presentation by Lisa Ann
12:25 -12:45 pm : Break out session 1
12:45 -1:10 pm : Regroup and share
1:10- 1:30 pm : Break out session 2
1:30 – 2:00 pm : Regroup and share and End of event